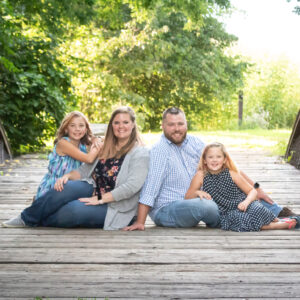 Pastor
Jeremy Leithoff
Jeremy and Randi Leithoff have been serving Maranatha Baptist Fellowship since July of 2009 as the Youth Pastor and in June of 2016 he became the Pastor. Jeremy is a 2008 graduate of Pittsburg State University with a Bachelor of Science in Justice Studies, and in 2012 he graduated from Midwestern Baptist Theological Seminary with a Masters of Arts in Christian Education. Jeremy and Randi met at Pittsburg State University and were both heavily involved with Cross Quest, now Christian Challenge. They have been married since 2008 and have 2 beautiful girls. Jeremy also serves as a Police Officer with Topeka Public Schools Police Department. Randi works at Fedex and homeschools their 2 girls. Jeremy enjoys fishing and playing with his girls.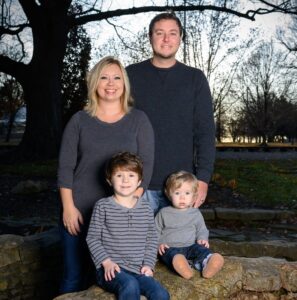 Youth Pastor
Erick Young
Eick and Lydia Young have been married since 2011 and actually met while attending Youth Group at Maranatha Baptist Fellowship. They began their journey together by traveling on a mission trip with other members of Maranatha Baptist Fellowship to Guatemala in 2008. There they helped paint a school and led a Vacation Bible School program to share Jesus with the local children. Since then they have enjoyed organizing and helping in various ministries at our church. Erick is our Youth Pastor, and Lydia is our Worship Leader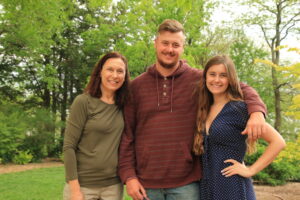 Church Administrator
Laura Krainbill
Mother of Matthew (21) of Idaho and Shaina (19) at Kansas State University. Dietitian at Kansas Neurological Institute 32 years, Bus Driver ofr Auburn Washburn Schools, Foods Project Leader and Judge for Shawnee County 4H, Special Friend to Judy at KNI. Hobbies: gardening, foods, photography.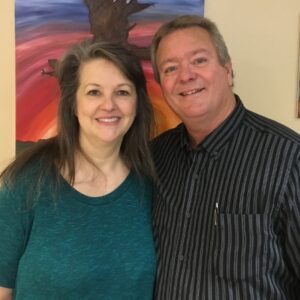 Doyal Young
"Hello. We are Doyal and Vonda Young. We have been members at Maranatha Baptist Fellowship for 19 years. We have been leading a Sunday morning Bible study for about the same amount of time. We have found Maranatha to be an excellent place to experience life with a small group of believers in Jesus Christ and to grow in faith. Perhaps you are one who has for a time grown distant in your walk with Christ. Maybe you are one who is seeking a relationship with God but sometime have more questions than answers. Maybe you just need someone to talk to. We would love to have you join us and just do life together in fellowship with Jesus Christ. We would be happy to just sit and enjoy a cup of coffee with you at our Agape Cafe coffee shop. (Coffee is on us). Hope to see you soon. In Christ's Love, Doyal and Vonda Young"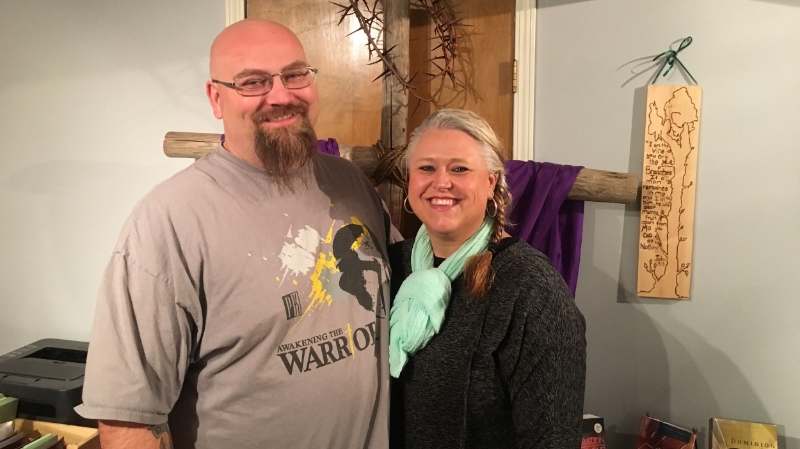 Jon Felps
Jon and Shammie Felps came to Maranatha Baptist Fellowship with the intent of getting married, not looking for a home church. However the Holy Spirit had other plans and they have been with MBF since 2008. Serving and helping with many outreaches and ministries at MBF, Jon and Shammie help provide a fun and enjoyable visit to Maranatha Baptist Fellowship.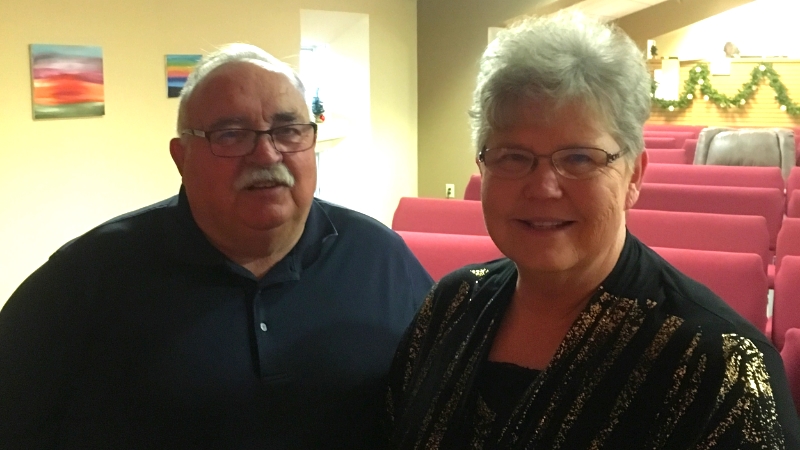 Barry Hardie
Barry and Judith have served at MBF since 2008 after retiring and moving to Topeka KS from California where they served in ministry. They have been married since 1968 and have 3 children and 10 grandchildren. Barry is currently serving as the AWANA Club Director, a ministry to our children focusing on hiding God's Word in their heart. Their goal in life is to serve God in whatever capacity God leads. Both Barry and Judith's spiritual gift is service which they use within Maranatha's Body.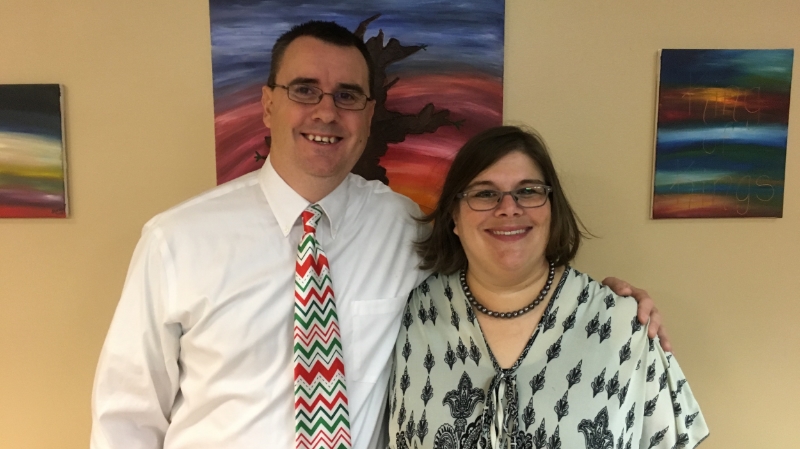 Erick Stanley
Eric and Deidra have been members of the Maranatha family since 2004. Eric and Deidra have been married for more than 15 years and have 2 beautiful daughters. Eric is a member of the Kansas Air National Guard as a full-time Aircraft Electrician. Deidra is a Technology Consultant for the State of Kansas. Eric enjoys playing all sorts of games ranging from video games to cards and board games. Deidra is also a member of a local canine search and rescue team. She currently works with her faithful mini Australian Sheppard and enjoys being outdoors working with her dog.